You have -38 size 10 poses.
You have -38 full size poses.

You have -38 size 10 poses.
You have -38 full size poses.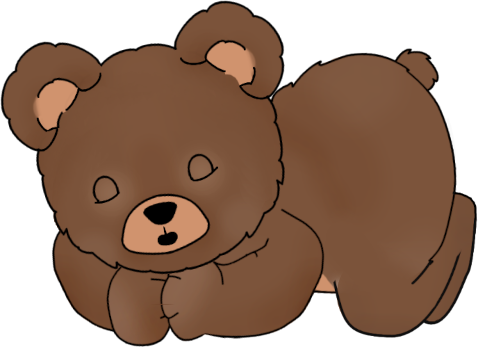 You have -38 size 10 poses.
You have -38 full size poses.

Hibernating Bear
September is a super busy month for me. You see, I have to get ready for hibernation. I won't hibernate until at least November, but this is the best time of year to pack on the pounds. At the end of summer, even if my belly is full, I am compelled to keep eating.

By October I have become very plump, thanks to the plentiful fish. I must conserve my energy to keep my hard-won plumpness, but I still love to play in the leaves, tossing them high in the air.

By November I am all curled up inside my winter den. After finding the perfect place, I dug with my strong shoulder muscles. The floor is even, smooth and free from clutter. The space is just large enough for my body, cozy and warm. The winter winds can howl, the snow can fall, and I won't notice at all. Snug and safe, I won't awake now until spring. Goodnight, dear pets. Zzzz. Berries, salmon, clams…
Find Food
Your pet becomes an expert at finding its own food!
Weightlifting
Well, let's face it, it's a tale as old as time. Some badger boys were sitting around the hill one day, when a pretty little thang walked by and caught their eye.

"Do you lift?" she asked, batting her lashes, and the badger boys scrambled to answer, "Boy, do I!", "You bet I lift.", "I could bench three of you, little darlin'!", proceeding to strike their best poses.

After a demonstration of their skills, during which several boulders were lifted and dropped, a toe or two broken, the fair damsel cooed, "If you can lift more than me, I'll let you catch my dinner."

The game was on! The badger boys bumped chests, high-fived, snickered a bit, and eyed this pretty petal and wondered who would best her first.

In no time at all, the badger boys were beat, having lifted without much preparation, and panted on the ground at the sweet maid's feet. Still, there was no way she was going to beat them! So, imagine their surprise when this bashful badger doll slowly cracked her back, her neck, and her knuckles, and demonstrated a dead lift that left the boys bamboozled!

"How'd you do it, doll?" they demanded to know.

"Patience," she simpered, winking as she walked away, "persistence, and practice. You should try it some time."

That was the day the competition was born.
Favorite food:

Fuzzy Bear Cookie
See below for your free foods!