You have -38 size 10 poses.
You have -38 full size poses.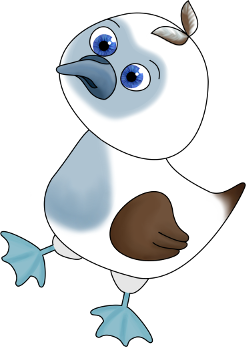 You have -38 size 10 poses.
You have -38 full size poses.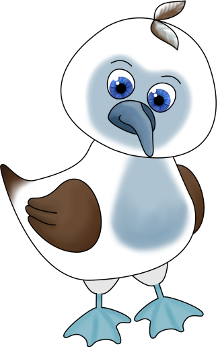 You have -38 size 10 poses.
You have -38 full size poses.

Blue Footed Booby
Look at ME! Gliding across the ice! *squawk* What magic changed my favorite swimming hole into this frozen pond? Me love to swim, but with big freezies, Me need to figure out this feet thing. Me tried to put one foot in front of the other but it landed me flat on me bum! Me sees a golden medals for my dancing ice competition, you think me new feetsies can lose? *squawk*
Find Food
Your pet becomes an expert at finding its own food!
Birdsong
Birdsong is as old as time. Birds sing to announce their ownership of territory, to find a mate, or just for the joy of living. Of course they all sing completely different tunes, but all birds understand the nuances of other bird's songs, even though they may sound entirely different.

There is a natural order of things. Little tweeting birds hear one another in the hedges; hawks scream in the skies; blackbirds warble across the fields. And they ignore other species.

But when the wrens first saw a microphone and realised they could make themselves heard by everybird everywhere, that changed all the rules. Suddenly it wasn't good enough to have just the right song for your environment; you had to scream just to be heard over the wrens!

Peace could only be achieved by giving everybird a microphone, but only in designated places. Then with everybird having an equal chance to be heard, competitive interspecies birdsong began. And the fields and skies went back to the natural order of things.
Favorite food:

Raw Fish
See below for your free foods!