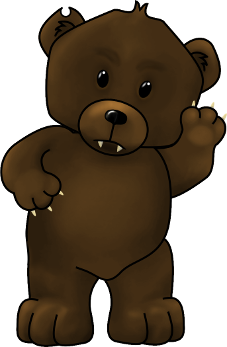 You have -38 size 10 poses.
You have -38 full size poses.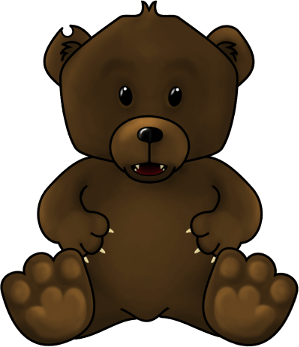 You have -38 size 10 poses.
You have -38 full size poses.

You have -38 size 10 poses.
You have -38 full size poses.

Brown Bear
Did you know that not all brown bears are actually brown? We're a very diverse group! We range from brown to black to almost white, and have many fine adventures!

Why, we've been turned into princes by evil spells (some claim it was the other way around, but who would want to be a prince when they could be a bear?)

We've crossed bridges guarded by grouchy old trolls. (No, those were bears, not goats!) And a family I knew had their home broken into and vandalized by a mischievous blonde!

We've been celebrated in story and song, and have many celebrities, including one fellow overly fond of picnic baskets, and another who couldn't keep out of the honey!

We're a fun loving bunch, and you'll never catch us following children through the woods, impersonating their relatives or blowing anyone's house down!
Find Food
Your pet becomes an expert at finding its own food!
The Quarter Mile
The Quarter Mile begins with running away from cats. Great big cats with huge teeth and claws that like the taste of anything that can't run fast enough to get away. Of course when Frank the Pig put an end to killing and eating, that left a lot of fabulous natural athletes with nothing to do all day but graze. Some are happy like that. Others point scornfully at Milky Moo Cows and pour contempt on moon jumping. But the cows reply, "we have our own sport. What have you got that's so special?"

Big quadrupeds didn't like the idea of opal tossing or weightlifting, and how could they sail or climb trees? When the cows said they were running away from the idea of sport, the answer was obvious; who can run like a big powerful quadruped? All you need is a start and a finish point, and a crowd.
Favorite food:

Mashed Potatoes and Gravy
See below for your free foods!