Power Pets!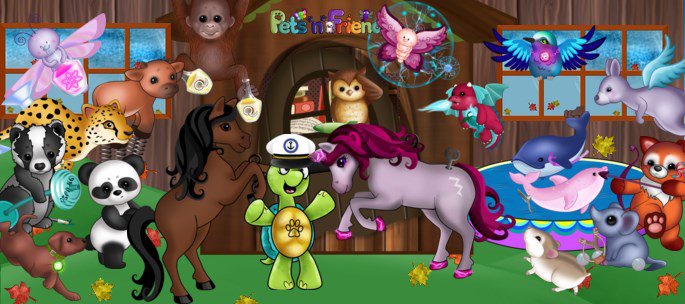 The pets who put the pet in comPETitive! Your pets can train or compete with other users' pets, or compete with hardened champions, in 19 different sports! Plus you can take on all comers in an Event! Begin here or click the picture, above!
Shake Paws

The easy-to-play visiting game which wins you free currency (Silver Moles)! Played by visiting other users and making a single click. If you want to earn a mountain of currency in the least possible time, click here!










Quests!

From time to time we have 'quests' for the pets. Just shake paws as usual to win fabulous prizes whilst building a story unique to your pet! Take a look at an example!












The Weather Game

Only playable on our portal site, fondly known by the players as the SAS (stand-alone site). Every day you login you are guaranteed some free currency, a weather report, and a chance of a weather-related prize. Some of the weather game prizes are awesomely rare and collectible (like this butterfly!) How to win? Just login on our portal site and visit your own page! More about the Weather Game here!
The Feeding Game

What shall you do with all those Silver Moles? Buy food! Feed food to other user's pets to win Frank 'n' Cents, for free plays on our fruit machine. Here's how.
The Fruit Machine

Addiction beckons! New contents and a new 'skin' on 10th of every month. Spend your Frank 'n' Cents to win limited edition prizes of every shape and size - including jigsaw pieces! Then trade your way to an enviable inventory! Play right now, or if you haven't got any Frank 'n' Cents yet, see what our users go crazy about!
The Lottery

Once a month, the Lottery Rabbit holds a lottery. Enter with any PnF currency except FnC! Also coming soon: user-held lotteries! Take a look!
The Food Skill

Can't buy enough food to win all the Frank 'n' Cents you need? Have each of your pets search for FREE special foods only it can find, or create massive images of rare foods! Play now!
Adoption

Need more pets? You can have up to 24! Buy a gourd house for it to live in, and then adopt another pet! Then you will have another set of skillful paws searching for valuable food!
The Jigsaw Game and Mystery Boxes

Our NPCs will each give you free Jigsaw Pieces every day! You can also win jigsaw pieces from our Fruit Machine (above). Use jigsaw pieces to complete jigsaws, which will earn you valuable prizes from our Mystery Boxes. Keep your wins or trade them!
Sharing Rewards

When you share your weather game wins, quest episodes or any picture (no matter who created it) you can win prizes! See the "Sharing Rewards" page to see the current range of images, and whether your dinosaurs have hatched!
Weekly Art Competition!

What can you do with all those images you won? Make wonderful art in our image editor and enter our weekly art competitions in the Public Gallery! EVERY USER WHO ENTERS WINS A PRIZE! (One prize per user per week, but you can make as many entries as you want!) Prizes are typically worth 20 Golden Moles (our premium currency). Competitions are hosted by Scaredy Cat, who is taken care of by our head administrator, Lisa Weston. You can find out the subject of this week's competition by looking at Scaredy Cat's page. Take a look at the winning entries from earlier times in Billy the Starfish' All-Star Gallery.
More about the editor

Images created in the image editor are saved to your own "My Pets" page and become part of a slide show you can edit with powerful, simple to use tools!
---
The future

There is going to be much more. Stick around and help us to grow this app into all that it could be. The admin team are addicts themselves and work hard to develop the game because they love playing it. We're not here to exploit you; we ARE you, and we want all the fun we can have!