Bug Boost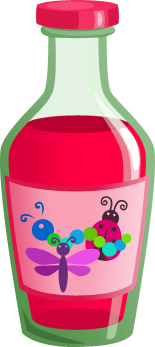 Won by playing "Power Pets".
28 sports drinks can be bought in size 4 in the "On Sale" section of the Mall. Prices are in star coins or rosettes, which can be won by playing "Challenge", "Train With" or "Events" in "Power Pets".

You can make sizes 7, 10 and full size in the Swap Shop. You can also buy all sizes in the Seasonal Shop, when other users put them on sale.